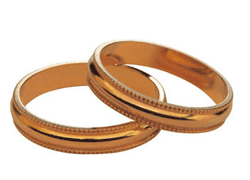 These are a list of the marriage registration services which we offer in Thailand. Marriage registration and prenuptial agreements both for foreigners and Thai can be completed at any of our offices. Speak to us online at our main website. Prenuptial agreements we draft in both English and Thai. If you are from the US we will draft the prenuptial agreement in accordance with the state in which you live.
When a Foreigner gets married to another foreigner we draft the agreement so as to reflect the legalities of both countries in the event of a divorce. On average this does take about a week at least to draft. Marriage registration for a foreigner and a Thai we do all the paperwork for you right from the affirmation down to the registration itself. When both parties are foreigners this does cost a bit more as there are two embassies that now have to be dealt with. All the translations and applications will be done for you and you will receive your marriage certificate at the end of the process.
For all of our services we do offer a normal and express fee. If time is important to you then we would suggest the express fee as we have to get everything done faster which does coast more money.
Talk to us online on our main website or call our toll-free US or UK numbers if you wish to speak to a lawyer and let us arrange all your paperwork for you. With offices in Bangkok, Pattaya, Chiang Mai, Samui, Phuket and Hua Hin we are best able to assist you in Thailand. Call us today