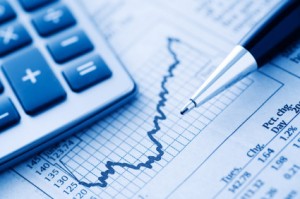 There are a few options when you retire in Thailand as to where you will live. Pattaya has a large expat population however as soon as they get married they tend to move to Udon Thani or Isaan to live the remainder of their lives with their new family. Many foreigners move to Thailand to retire  as it ihas a very low-cost of living.
Not everyone who moves and retires in Thailand is wealthy however that does not mean that they are not welcome as long as they can meet the retirement requirements which for the average Brit or American tends to be easy to meet. You also have to meet the age requirement outside of the financial requirements.
In order to retire in Thailand you need to show 800,000 Baht in a Thai bank account or an income of at least 60,000 Baht a month. Now if you are married to a Thai citizen you only need to show 400,000 Baht or 40,000 Baht a month in income. Some who retire tend to marry a Thai woman and they change their visa status from retirement to married. The visa status is different however they are pretty much the same short of having to show a lower financial requirement.
For the retirement visa you need to be 50 years old when you apply for the visa whereas the marriage visa has no age limit. You are also not allowed to have HIV when applying for a retirement visa as you need to show a clean bill of health.
The financial requirements for a retirement visa is not one or the other. You can show a combination of income and deposit in your bank account. The very same goes with the marriage visa. You need to speak to one of our lawyers with regards to this as it needs to be calculated for you. If you have a criminal record they will not allow you to retire in Thailand. DUI is of interest as many do show up for retirement with a DUI. Again, you need to speak to one our lawyers about this as the Thai government does not always see DUI as a crime against society. Again check with our lawyers first!
If you are looking at retirement in Thailand, Udon Thani or anywhere in Thailand you need to get good advice first. Advice off from the internet or forums might be old as the laws in Thailand are always changing. Speak to one of our lawyers about retirement in Thailand and how best to retire. Call us on our toll-free US or UK telephone numbers for advice or go onto our main website and speak to us online via live chat. Better yet, if you are in Thailand simply walk into any of our offices in Thailand for free advice.
What are you waiting for – call us now!