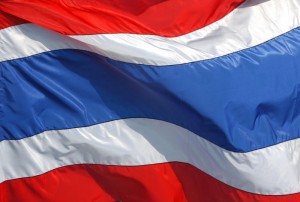 If you are thinking about retiring in Thailand you must have given some thought as to where you would retire. We list some of the options available to you when you retire in Thailand. You decide where. If you like the nightlife and a city that does not sleep then Pattaya might suit you best.
The party town has had major upgrades to its infrastructure over the past 4 years and the Thai government has spent millions on schools, hospitals and other amenities. Other than that large hotel groupings have purchased large tracks of land to build highrise hotel developments and fun parks. Pattaya has changed over the years and property prices in Jomtien and Naklua have doubled in the past 6 years. The only problem that Pattaya does experience is snatch and grab crimes. As long as you don't sport your gold or expensive items late at night and stay our of dark streets, Pattaya is as safe as what any tourist town can go. Jomtien has a large British expat community and Naklua has one of the largest German communities in Thailand. Depending on what you are looking for nightlife and 24 hour malls, then Pattaya is for you. If you wish for a slower lifestyle and more rural then Hua Hin is best for you.
Hua Hin sports one of Thailand best golf clubs and is home to one of the palaces of the Thai Royal Family. Hua Hin and Cha-Am tends to be more for retired couples and is a modern as Bangkok without the traffic problems. Food and the cost of living is much better than Pattaya as Hua Hin tends to be a vacation town for local Thais. Property prices in Hua Hin is also very reasonable and sports a long white sands beach. With modern hospitals, high-end hotels and a reputation as a rather quiet town, Hua Hin has become a magnet for mainly British and American expats. If you are looking at a more exotic place then Phuket is for you.
Phuket is an island off the coast of Thailand with high-end property making up most of the skyline. Prices and the cost of living on Phuket tends to be on the high-end as everything has to be shipped from the mainland. With modern high-end resort, hotels and modern hospitals, Phuket is a mixture of nationalities and culture. Even though there has been a global pull back on property, Phuket has seen property prices climbing even in the middle of a global financial disaster so renting in Phuket is not a bad idea. before buying a villa in Phuket. If you are not into the high-end market then Bangkok might be for you.
Bangkok the capital city of Thailand has many advantages as it holds everything you could ever possibly desire short of a beach. With zoo's, modern infrastructure and high and low-end property, You are spoilt for choice. Depending on where you live in Bangkok, your cost of living could be high or almost as cheap as living in rural Thailand. Think about it and rent before you buy. You might not like one or the other after a few months so browse and decide where you wish to purchase property or any for of real estate to settle down. Speak to any of our property attorneys when you retire as to the procedures of property transfers in Thailand and what your best options are.